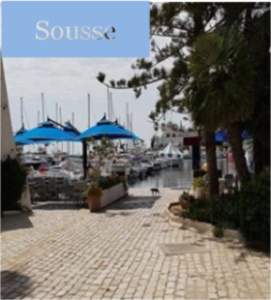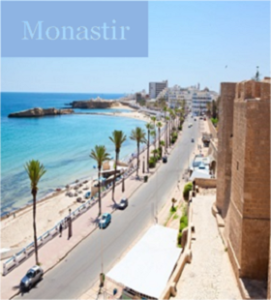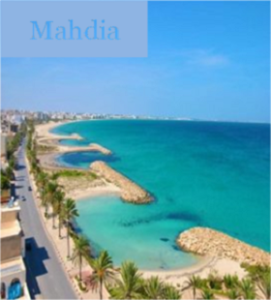 HAMMAMET
Let yourself be seduced by the charm and superb beaches of Hammamet! Located on the south east coast of the Cap Bon peninsula, Hammamet is the "Tunisian Saint-Tropez", in a green setting with orchards of lemon and orange trees. You can also stroll through the markets in search of beautiful local pottery and stroll through the old town (Medina) whose walls date back to 1500 years. In summer, this is the time for music and theater festivals, not to be missed under any circumstances!
SOUSSE
North of Monastir, on the coast, is Sousse. It is the third largest city in Tunisia and one of the most touristic in the country. The big hotels have colonized the coast, and the old town is literally invaded by German and French tourists. Sousse is however an interesting place: the city is dominated by a magnificent kasbah with crenellated ramparts. To visit, the Ribat and the Archaeological Museum, both in the medina.
MONASTIR
Monastir has a very pleasant southern charm it is a coastal city in the Tunisian Sahel, in the center-east of Tunisia, shop located on a peninsula in the south-east of the Gulf of Hammamet, about twenty kilometers to the east of Sousse and 162 kilometers south of Tunis. In 2014, the population of the municipality reached 93,306 inhabitants. Ribat monastir
Travelers who discover Monastir for the first time are often struck by the strength of the historic heritage and the quiet permanence of traditions in this seemingly open and modern city.
The Ribat, symbol of the city, is one of the most impressive monuments in Tunisia. Monastir is a very pleasant city to discover on foot: one lingers with pleasure along its seafront to Ribat (citadel), then one discovers its marina and its historic district. There are many surprises in store along its numerous cobbled streets.