Hammamet is a Tunisian city located to the northeast, on the southeast coast of Cape Bon, about sixty kilometers south of Tunis. Attached to the governorate of Nabeul, it constitutes a municipality with 73,236 inhabitants in 2014, and covers an area of 3,60
   SEE MORE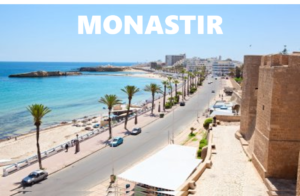 On the Gulf of Hammamet, the white sandy beaches, the palm-lined promenade and the historic monuments of Monastir are an attractive alternative to the busiest tourist complexes on the coast. Add to that the sun all year round, lively souks and a relaxed atmosphere, and you have one of the most welcoming destinations in Tunisia. 
 SEE MORE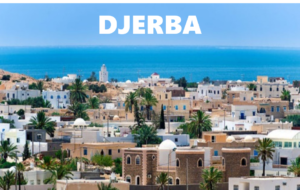 Djerba is an island on the Tunisian coast known for its Mediterranean beaches and its white desert cities influenced by Berber, Arab, Jewish and African cultures. Its main city is Houmt Souk. It is renowned for its craft markets, its fishing port and its 16th century fortress, Borj el Kebir.
   SEE MORE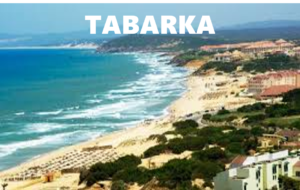 Tabarka is a coastal town in the northwest of Tunisia located about a hundred kilometers from Tunis and a few kilometers from the Algerian-Tunisian border. Its name is etymologically of Berber origin and would mean "heather country" or perhaps from the Genoa Tua barca.
   SEE MORE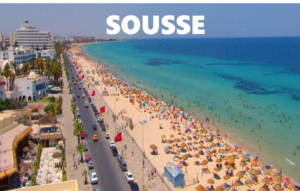 Sousse, this flagship city rookie of history, enamelled with diverse and precious vestiges known worldwide, knew how to harmoniously marry modernity by becoming a major economic pole and a high place of Mediterranean tourism. Today, it asserts itself as a dynamic regional metropolis in perpetual expansion.
   SEE MORE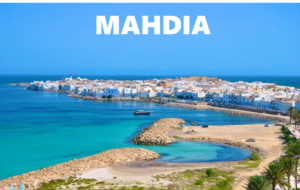 Founded at the beginning of the 10th century, under the Fatimid dynasty, and capital of Tunisia at the time, Mahdia is today a quiet port city and a large provincial town with its 40,000 inhabitants, renowned for its fishing, silks and its olive groves.
   SEE MORE